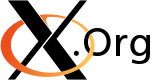 That's a long time I haven't post something here. Summer was quiet with content that would have their place here.
This year I will attend to XDC 2014, the X Developper Conference. It will take place in Bordeaux this year, that's not so far !
I will also have a talk on FreeRds and Xrds, the X server that we have been working on with thincast. The program is here.